(click thumbnail to load video)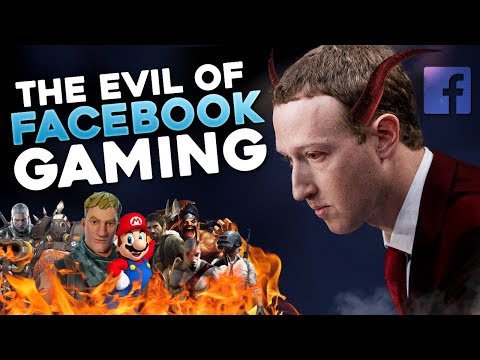 The "video" is as thoughtful as the thumbnail is not, and something you should hear.
A link he mentions but forgot to put in the description:
https://en.wikipedia.org/wiki/Criticism_of_Facebook
This is both insightful and hilarious:
https://www.rollingstone.com/politics/features/zuckerberg-senate-testimony-w518920
Bill Nelson from Florida leads aggressively: "Let me just cut to the chase – if you and other social media companies don't get your act together, we won't have privacy anymore." He goes on to talk about how we're all glued to screens and tablets from morning to night, and chastises Zuckerberg for repeatedly misusing data.

It's not that Nelson is wrong, but the randomness of this is so strange. Facebook and other social media platforms have been using the same data-mining techniques for ages, and of course have been partners with the government at times in its use of such techniques – including partnerships with the NSA in its PRISM program. But suddenly Facebook is getting hammered by both parties in the most aggressive manner. Zuckerberg is a uniquely unsympathetic person in a lot of ways, but the rapacious and completely illegal government surveillance programs to this day tolerated by this same U.S. Senate undercut the effect of the outrage they're all going to demonstrate today.
Thune blasts Zuck's "14-year history" of apologies for bad decisions and asks why we should listen to this new one. Zuck looks back blankly, appears to be counting Thune's eyebrows.
It's well documented that Facebook allows its developers unusual permission to push experimental updates live, and that the company has internal propaganda posters with mottos like "What would you do if you weren't afraid?" I wonder, what would be different if the posters read, "What would you do if you cared about the result?" Then again, that's not exactly fair, since it's clear that Facebook's leaders and employees care a great deal about the output of their work insofar as that output pleases and benefits them until their equity vests. So perhaps a different compass bearing: "What would you do if you cared about someone other than yourselves?"
Facebook is special in this regard, because its outward claims toward "connecting people" are so poetically at odds with its actual business of extracting value and attention from them at all costs. Facebook is like a kindergarten run by child molesters.