https://arstechnica.com/tech-policy/2017/03/isps-say-your-web-browsing-and-app-usage-history-isnt-sensitive/
ISPs that want the federal government to eliminate broadband privacy rules say that your Web browsing and app usage data should not be classified as "sensitive" information.
CTIA is the main lobbyist group representing mobile broadband providers such as AT&T, Verizon Wireless, T-Mobile USA, and Sprint.
https://www.ctia.org/
https://www.ctia.org/about/our-members

Carrier Members

AT&T
Bluegrass Cellular, Inc.
Carolina West Wireless
Cavalier Wireless, LLC
Cellcom
DISH Network
DoCoMo Pacific, Inc.
East Kentucky Network LLC dba Appalachian Wireless
GCI Communication Corp.
GM Onstar
King Street Wireless
Lig​ado Networks
Northstar Wireless
Pioneer Cellular
Smith Bagley, Inc. DBA Cellular One of N.E. AZ
SouthernLINC Wireless
Sprint Corporation
T-Mobile USA
TracFone Wireless, Inc
TriStar License Group LLC
U.S. Cellular
Union Telephone Company
Verizon Wireless

Industry Members

3Cinteractive
Aegis Mobile LLC
Amazon
American Network Solutions
American Tower Corporation
AMGOO
Anritsu Company
Apple, Inc
Assurant Solutions
Asurion
Bandwidth
Bluetest AB
BTI Solutions
CallFire, Inc.
CBS Interactive
Cellpoint Corporation
Cisco, Inc.
Comtech Telecommunications Corp.
Consensus Corporation
Corning Incorporated
csf Corporation
Danal, Inc.
Deviser Instruments
Ericsson, Inc.
ETS-Lindgren, Inc.
Frontline Test Equipment
General Test Systems Inc.
GOGII, Inc.
HEAD acoustics GmbH
HTC America, Inc.
HyperCube
iconectiv
Inteliquent
Intuit
Kore Wireless
LeEco
Legacy Telecommunications, Inc.
LG Electronics MobileComm USA, Inc.
LocationSmart
LStelcom, Inc
Lycamobile USA Inc.
Mannapov LLC
Masters Club Inc.
Mitel
Mosaik
Motorola Mobility LLC
Movius Interactive Corporation
NeuStar, Inc.
NextNav
Nokia Corporation
Onvoy, LLC
OpenMarket
Panasonic Solutions Company
Payfone, Inc.
PCTest Engineering
Pinger, Inc.
Plantronics Inc
QUALCOMM, Inc.
Recipero, Inc.
Reliance Communications LLC
Salesforce Marketing Cloud
Samsung Electronics America
SAP Mobile Services
SecureAlert/Track Group
SGS US Testing Company, Inc.
SITO Mobile
SKY Devices
Sony Mobile Communications AB
Southwire Company
Switch Communications
Syniverse Technologies
Taoglas USA, Inc.
Telefonica Internacional USA, Inc.
Textnow, Inc.
The Howland Company, Inc
The NPD Group
Twilio, Inc.
Tyntec Inc.
Vibes Media
West Safety Services Inc
Wireless Shop LLC
WMC Global
Zipwhip, Inc.
ZTE USA, Inc.

Associate Members

A Test Lab Corp
A2Z Development Center, Inc. (d/b/a Lab 126)
AccuWeather, Inc.
ARTIN Engineering & Consulting Group, Inc
AT4 Wireless
ATMC Labs, Inc.
Beijing Hwa-Tech Information System Co. Ltd.
BeQuick Software
Bluetooth SIG
BluFlux, LLC
Bragg Communications DBA Eastlink Wireless
Bureau Veritas ADT
CableLabs
Cellucom Group
CETECOM
China Telecommunication Technology Labs (CTTL)
Ciena Corporation
Cloudmark, Inc.
Commscope
Communications Depot dba Unlimited Prepay Distribution
Deloitte & Touche, LLP.
DLA Piper LLP
Dream Wireless
East China Institute of Telecommunications
Electro Magnetic Test, Inc.
EMITE Ing. S.L.
Eurofins Product Service GmbH
Fitbit, Inc.
HCT Co. Ltd
Huawei Technologies USA Inc
Hyper Taiwan Technology, Inc.
Intel Corporation
Intertek
i-wireless LLC
Kathrein Inc. Scala Division
Keysight Technologies
Knowles Electronics LLC
Korea Testing Laboratory
Kyocera Communications, Inc.
Lenovo Inc.
M & M Lifts, Inc.
mBlox, Inc.
Microwave Factory Co. Ltd.
Modern Wireless, Inc.
MTCC (Mobile Technology Convergence Center)
MVG, Inc.
National Technical Systems, Inc.
Novatel Wireless
NTT DoCoMo USA, Inc.
Offwire
Omnilert, LLC
ONEm Communications
Otter Products, LLC
PCS Wireless
Protect Cell
Qmadix
Robinson & Cole LLP
Rohde & Schwarz
Sabre Industries, Inc.
Saco Trading
Screened Images Inc dba Corrections.com
Securus Technologies, Inc.
SETAR-Servicio Di Telecomunicacion
Shanghai Tejet Communications Technology Co. Ltd.
Shenzhen Hua Mei Na Testing Technology
Sierra Wireless
SkyTL Inc.
Somos, Inc.
SPEAG (Schmid & Partner Eng. AG)
Spirent Communications
Sporton International Inc.
Strategy Analytics, Inc.
Sunyield Technology Limited
Symantec Corporation
Synchronoss Technologies
TA Beijing Limited
TA Technology (Shanghai) Co. Ltd.
T-Cetra
TCT Mobile Inc.
Tech Mahindra Inc.
Technocel
TECORE, Inc.
Telecommunications Technology Association (TTA)
Telrite Corporation
TESSCO Technologies, Inc.
The State Radio Monitoring Testing Center
TUV Rheinland Group
TUV SUD PSB Pte. Ltd.
UL Verification Services, Inc.
Unilab (Shanghai) Co. Ltd.
Universal Standard Service, Inc.
Urge Mobile
Verkotan OY
W.L. Gore & Associates, Inc.
weBoost
Wiley Rein LLP
Wilkinson Barker Knauer, LLP
Wireless Center of North Carolina
Zebra Technologies
(click thumbnail to load video)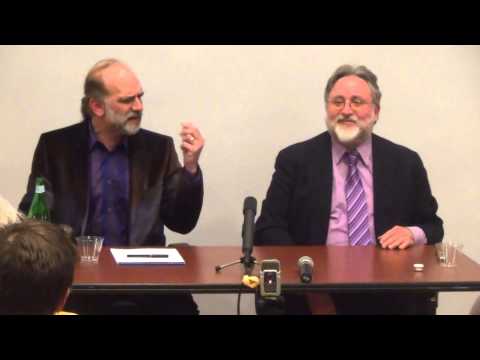 Stasi couldn't record what newspaper articles you were reading. For how long. And in what order. That, along with pretty much every thought you have ever explored while sitting at a computer, is now part of your permanent record – even if you never told a single human being.
My Fellow Users,

I have been forced to make a difficult decision: to become complicit in crimes against the American people or walk away from nearly ten years of hard work by shutting down Lavabit. After significant soul searching, I have decided to suspend operations. I wish that I could legally share with you the events that led to my decision. I cannot. I feel you deserve to know what's going on--the first amendment is supposed to guarantee me the freedom to speak out in situations like this. Unfortunately, Congress has passed laws that say otherwise. As things currently stand, I cannot share my experiences over the last six weeks, even though I have twice made the appropriate requests.

What's going to happen now? We've already started preparing the paperwork needed to continue to fight for the Constitution in the Fourth Circuit Court of Appeals. A favorable decision would allow me resurrect Lavabit as an American company.

This experience has taught me one very important lesson: without congressional action or a strong judicial precedent, I would _strongly_ recommend against anyone trusting their private data to a company with physical ties to the United States.
(click thumbnail to load video)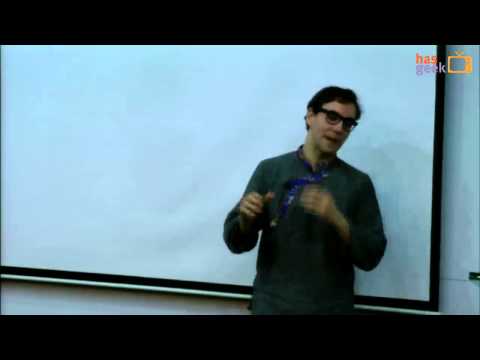 I've heard quite a lot of people that talk about post-privacy, and they talk about it in terms of feeling like, you know, it's too late, we're done for, there's just no possibility for privacy left anymore and we just have to get used to it. And this is a pretty fascinating thing, because it seems to me that you never hear a feminist say that we're post-consent because there is rape. And why is that? The reason is that it's bullshit.

We can't have a post-privacy world until we're post-privilege. So when we cave in our autonomy, then we can sort of say, "well, okay, we don't need privacy anymore, in fact we don't have privacy anymore, and I'm okay with that." Realistically though people are not comfortable with that. Because, if you only look at it from a position of privilege, like, say, white man on a stage, then yeah, maybe post-privacy works out okay for those people. But if you have ever not been, or if you are currently not, a white man with a passport from one of the five good nations in the world, it might not really work out well for you, and in fact it might be designed specifically such that it will continue to not work out well for you, because the structures themselves produce these inequalities.

So when you hear someone talk about post-privacy, I think it's really important to engage them about their own privilege in the system and what it is they are actually arguing for.
(click thumbnail to load video)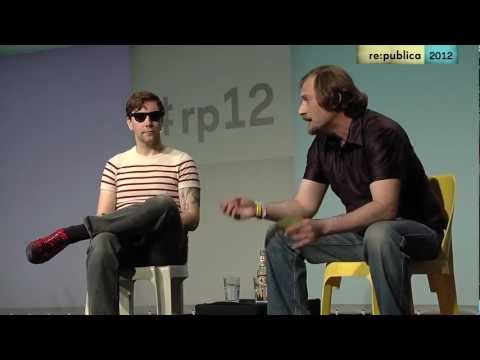 (click thumbnail to load video)
Now there's something Chrome will never implement..
There was a time, in the not-too distant past, when the Internet was mostly about sharing educational information.

Sadly, the Internet is now full of companies who want to use it as a vehicle for advertising and who are obsessed with building up a dossier on as many people as possible, to exploit for financial gain. Your privacy means nothing to these companies; they will collect as much information about you as possible, with no regard for your wishes.

I take active countermeasures against these hostiles. I browse with javascript disabled. I don't have flash installed. I don't accept cookies blindly. I adjust my user agent. I run my own DNS server and cache and have hundreds of sites blackholed, including facebook, google analytics, and all the major ad servers.

It's some trouble to set all this up, and inconvenient at times. But unfortunately it's a jungle out there, and the default setup of browsers leaves you like a naked person in a mosquito-infested swamp.
Social networks exist to sell you crap. The icky feeling you get when your friend starts to talk to you about Amway, or when you spot someone passing out business cards at a birthday party, is the entire driving force behind a site like Facebook.

Because their collection methods are kind of primitive, these sites have to coax you into doing as much of your social interaction as possible while logged in, so they can see it. It's as if an ad agency built a nationwide chain of pubs and night clubs in the hopes that people would spend all their time there, rigging the place with microphones and cameras to keep abreast of the latest trends (and staffing it, of course, with that Mormon bartender).

We're used to talking about how disturbing this in the context of privacy, but it's worth pointing out how weirdly unsocial it is, too. How are you supposed to feel at home when you know a place is full of one-way mirrors?

We have a name for the kind of person who collects a detailed, permanent dossier on everyone they interact with, with the intent of using it to manipulate others for personal advantage - we call that person a sociopath. And both Google and Facebook have gone deep into stalker territory with their attempts to track our every action.