When once you were in the grip of the Party, what you felt or did not feel, what you did or refrained from doing, made literally no difference. Whatever happened you vanished, and neither you nor your actions were ever heard of again. You were lifted clean out of the stream of history. And yet to the people of only two generations ago this would not have seemed all-important, because they were not attempting to alter history. They were governed by private loyalties which they did not question. What mattered were individual relationships, and a completely helpless gesture, an embrace, a tear, a word spoken to a dying man, could have value in itself. The proles, it suddenly occurred to him, had remained in this condition. They were not loyal to a party or a country or an idea, they were loyal to one another. For the first time in his life he did not despise the proles or think of them merely as an inert force which would one day spring to life and regenerate the world. The proles had stayed human. They had not become hardened inside. They had held on to the primitive emotions which he himself had to re-learn by conscious effort. And in thinking this he remembered, without apparent relevance, how a few weeks ago he had seen a severed hand lying on the pavement and had kicked it into the gutter as though it had been a cabbage-stalk.
(click thumbnail to load video)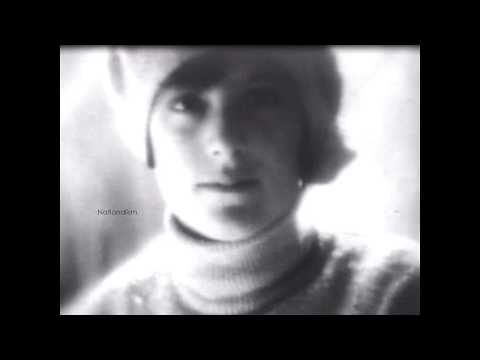 (click thumbnail to load video)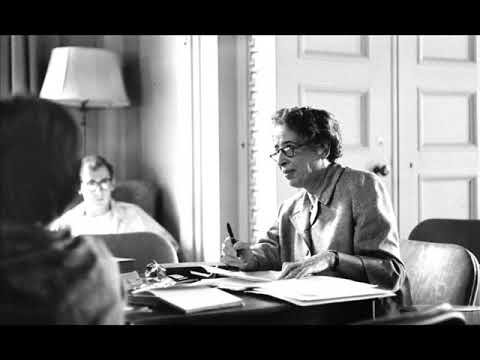 We don't know a perfected totalitarian power structure, because it would require the control of the whole planet. But we know enough about the the still preliminary experiments of total organization to realize that the very well possible perfection of this apparatus would get rid of human agency in the sense as we know it. To act would turn out to be superfluous for people living together, when all people have become an example of their species, when all doing has become an acceleration of the movement mechanism of history or nature following a set pattern, and all deeds have become the execution of death sentences which history and nature have given anyway.

"Elemente und Ursprünge totaler Herrschaft" p. 683
Tyranny is content with lawlessness; total terror replaces the fences of law and the lawfully established and orderly channels of human communication with its iron ring, which links everybody so tightly to everybody else that not only the space of freedom, as it exists in constitutional states between citizens, but even the desert of neighbourlessness and mutual suspicion disappears, so that it is as if everybody melted together into giant being of enormous proportions. This too does the for a totalitarian environment so well prepared vernacular express in its own way when it no longer speaks of "the" Russians or "the" French, but tells us what "the" Russian or "the" Frenchman wants.

"Elemente und Ursprünge totaler Herrschaft" p. 682
Humans, in so far as they are more than a completion of functions able to react, whose lowest and therefore most central are the purely animal like reactions, are simply superfluous for totalitarian systems. Their goal is not to erect a despotic regime over humans, but a system by which humans are made superfluous. Total power can only be achieved and guaranteed when nothing else matters except the absolutely controllable willingness to react, marionettes robbed of all spontaneity. Humans, precisely because they are so powerful, can only be completely controlled when they have become examples of the animal like species human.

"Elemente und Ursprünge totaler Herrschaft" p. 667
Installing exactly the technology Hitler would have had wet dreams about under the pretense of (the) convenience (of getting fleeced) and security (from unscheduled murder, not from large scale murders as the right people commit them for the right reasons) is something you can delude yourself about, but that doesn't absolve you from your responsibility in it.
Until now the totalitarian belief that everything is possible seems to have proved only that everything can be destroyed. Yet, in their effort to prove that everything is possible, totalitarian regimes have discovered without knowing it that there are crimes which men can neither punish nor forgive. When the impossible was made possible it became the unpunishable, unforgivable absolute evil which could no longer be understood by the evil motives of self-interest, greed, covetousness, resentment, lust for power, and cowardice; and which therefore anger could not revenge, love could not endure, friendship could not forgive. Just as the victims in the death factories or the holes of oblivion are no longer "human" in the eyes of their executioners, so this newest species of criminals is beyond the pale even of solidarity in human sinfulness.

It is inherent in our entire philosophical tradition that we cannot conceive of a "radical evil." And this is true both for Christian theology, which conceded even to the Devil himself a celestial origin, as well as for Kant, the only philosopher who, in the word he coined for it, at least must have suspected the existence of this evil even though he immediately rationalized it in the concept of a "perverted ill will" that could be explained by comprehensible motives. Therefore, we actually have nothing to fall back on in order to understand a phenomenon that nevertheless confronts us with its overpowering reality and breaks down all the standards we know. There is only one thing that seems to be discernible: we may say that radical evil has emerged in connection with a system in which all men have become equally superfluous.

"The Origins of Totalitarianism"
The outstanding negative quality of the totalitarian elite is that it never stops to think about the world as it really is and never compares the lies with reality.

"The Origins of Totalitarianism"
Factuality itself depends for its continued existence upon the existence of the nontotalitarian world.

"The Origins of Totalitarianism"