3 d ago
in
Blog
http://www.wistv.com/story/28772115/mans-candid-honest-video-about-race-and-traffic-stops-is-going-viral
"I just wanted to bring something positive to social media, something positive to the world to let people know there are good cops out there, there are intelligent African Americans out there, it exists."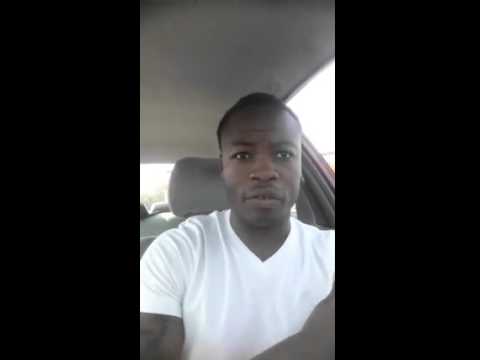 Since this was directly in the wake of the
death of Sandra Bland
, my thoughts on it are the following:
Imagine some girl with a short skirt egging some dude on ended up getting raped and killed or killing herself, and some other girl posts a video how there was this guy hitting on her, but she was dressed modestly and declined politely, thanking him for his offer, so it all went well. And people go nuts with applause, shouting "feminazis, take note! not all men are rapists, as this obviously proves".
What am I missing? Give me a good reason to not be sickened by this.
Yes, not all cops are jerks, not all whites are racists, not all black people are criminals or whatever. Duh. There are precious few people who claim otherwise, and no intelligent adults I know of. That doesn't take away from the things that *are* a problem.
He's nowhere near as polite or cultured as he may think he is, seeing how he seems to imply some rather shoddy victim blaming.
Not that I can know his exact thoughts on this, but I'll say that being argumentative and not putting out your cigarette hardly justifies dragging someone out of their car, and murdering them because they were looking forward to see it through in court. Yeah yeah we don't know what happened, but even if she actually did kill herself, I'd blame the cops just for locking her up for talking back to some fuck on a power trip.
in
Quotes
First and foremost we must not meet the gaze of the SS officer.

The wetness of the eye, the ability to judge, this is what tempts to kill. One has to be smooth, not interesting, already numb. Everybody is carrying their eyes in front of them like a hazard.
This is where it's at. Not just in the US, but there too. Who needs denazification when you can simply adapt, right? Just eat shit and give a bullshit smile. Make sure it's obviously unhappy and submissive though, for maximum non-provocation points.
He even describes it himself. He kept his hands on the steering wheel to reduce the risk of getting murdered on the spot, in the context of a very mild traffic violation. That goes viral, and people applaud it. That's why the US cannot have nice things.
Appeasement does not work with sadists, narcissists, power mongers, assorted sickos. They won't stop wailing on the bottom x% if those just start putting up with it, they do it out of principle. It will never end, and it's not dignity that attracts them, it's vulnerability, and it attracts them even more if it's combined with dignity, attitude, beauty, happiness. And if you are not vulnerable, your attitude is a choice, not something required to survive the interaction.
In that sense I totally agree that it's not about race, because it has more to do with class, power, privilege, however you want to call it. Some people hate blacks, others hate whites, others hate women, yet others hate men, but it will always really only show itself when the perpetrator can get away with it. The most racist, backwater white cop would be sweet as candy if he happened to pull over Barack Obama, to give an extreme example.
The solution is not to bicker about the ultimately unsolvable racism problem -- since racism isn't based on reasoning, but on being fucking stupid, at best you can get one to pretend they're not racist -- but simply to make sure everybody on the planet is either able to defend themselves, or protected by people who genuinely love them. Sure, easier said than done, but I'd rather have a worthy direction to progress in, than this infantile rationalization of the indefensible.
Thanks for your well thought out input, Mr. Makes-Videos-While-Driving-A-Car. Great job sharing your brainfart. You're not shitting all over someone who got murdered, at all. Being black, your opinion obviously matters. Not because it's well reasoned, just because you have it, and others like it.